Departure: Puerto Colón, Pontoon 14.
Anti-Covid-19 preventive measures:
Transport service:
Each client must wear their own mask.
On the boat:​
Disinfection and cleaning of the boat before and after the sailing.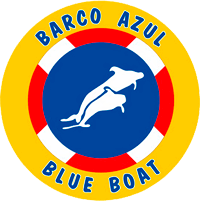 Certifications: Blue Flag
This ship has a Blue Flag. The observation of cetaceans is currently an exceptionally important tourist activity and generally represents, for the majority of people who undergo this experience, their first contact with marine mammals. In the Canary Islands, the observation of cetaceans for tourist purposes is regulated by Decree 178/2000 of 6 September 2000.