Departure place: Puerto Colón
Included:
3 Hours excursion: sandwich and beverages (soft drinks, beer, wine and water).
4.5 Hours excursion: Marinated chicken with "papas arrugadas con mojo", salad, bread and beverages (soft drinks, beer, wines and water).
Capacity:
Freebird One: Up to 155 pax (196 real capacity)
Freebird 13 y 15: Up to 80 pax (105 real capacity)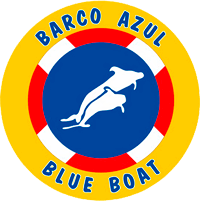 Certifications: Blue Flag
This ship has a Blue Flag. The observation of cetaceans is currently an exceptionally important tourist activity and generally represents, for the majority of people who undergo this experience, their first contact with marine mammals. In the Canary Islands, the observation of cetaceans for tourist purposes is regulated by Decree 178/2000 of 6 September 2000.